Shoptalk Europe will be held  on 8-11 October, at the Bella Center in Copenhagen.
Shoptalk Europe's groundbreaking agenda covers the evolution of how consumers discover, shop and buy in an age of global digital transformation, and includes Europe's best speaker lineup with more than 225 speakers representing a broad cross-section of countries and companies.
The agenda incorporates the important new technologies, trends and business models that are disrupting retail and ecommerce across 15 insightful tracks and 100 highly curated sessions. The final Shoptalk Europe agenda can be viewed here.
More than 70 percent of Shoptalk Europe's speakers are C-Level executives and more than 90 percent are VP-level and above. Startups speaking on the agenda have collectively raised more than $5.2 billion in venture capital funding to disrupt traditional retail and ecommerce.
Shoptalk Europe speakers include top industry executives such as:
Alibaba Group General Manager Europe, Terry von Bibra
Amazon Director, Amazon Prime Now, Mariangela Marseglia
Casper Co-Founder & CEO, Philip Krim
Dixons Carphone Plc. Group CEO, Seb James
Dollar Shave Club Founder & CEO, Michael Dubin
eBay Chief Product Officer, RJ Pittman
Harrods Managing Director, Michael Ward
Hudson's Bay Company CEO, Jerry Storch
IKEA Switzerland CEO, Simona Scarpaleggia
OUTFITTERY Founder & Managing Director, Julia Bösch
Pinterest President, Tim Kendall
Westfield Co-CEO, Steven Lowy
Zalando Head of Engineering, Volker Pilz
A full list of Shoptalk Europe speakers is available here.
Shoptalk Europe will also include formal networking programs–including the 'Hosted Retailers & Brands Program' and 'Retailers & Brands Networking Dinners'–which will collectively facilitate upwards of 3,000 curated onsite meetings.
A wide range of organizations from around the world have partnered to support Shoptalk Europe, including: the U.S. trade group, Retail Industry Leaders Association (RILA); METRO Accelerator for retail powered by Techstars (the accelerator program of the German wholesaler and food specialist METRO); French retail accelerator, Lafayette Plug and Play; Danish ecommerce association, FDIH; Dutch ecommerce association, Thuiswinkel.org; Italian ecommerce association, Netcomm; and pan-European lobbying body Ecommerce Europe.
"We have created an exceptional and unique forum for the European retail and ecommerce ecosystem to interact in a meaningful way," said Anil D. Aggarwal, founder and chief executive officer of Shoptalk, parent of Shoptalk Europe. "An unparalleled group of senior-level executives from a wide range of industry verticals, stages and sectors are confirmed to attend, and we're confident that the content, dialogue and networking will help shape the future of retail and ecommerce."
The success of Shoptalk Europe–and the enormous interest it has generated from around the globe–has demonstrated a need for one event that moves the dialogue beyond a single country, region or ecosystem. Shoptalk Europe and Shoptalk's U.S. event will therefore be combined to create the world's first truly global event for retail and ecommerce innovation, which will be held on 18-21 March 2018 at the Venetian in Las Vegas. The combined event will facilitate a comprehensive global conversation and bring together a diverse and currently fragmented worldwide community of innovators, featuring the leading technologies, trends and business models from all major global hubs.
"In 2017, we focused on developing the blueprints for the future of retail and ecommerce for the U.S. and Europe. We're now in the enviable and unique position to create a single global conversation and community. We are excited to bring these initiatives together in 2018 and provide the worldwide retail and ecommerce ecosystem with the unprecedented opportunity to gain a global understanding of retail and ecommerce innovation as well as to join an entirely new global community of innovators," said Aggarwal.
Those wishing to register for Shoptalk Europe, can do so at shoptalkeurope.com
Follow ACROSS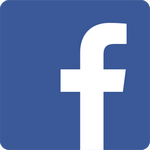 Share this article