That's enough of a reason to launch Shoptalk Europe, to be held from October 9 to 11, 2017, in the Bella Center in Copenhagen, with more than 2,000 attendees expected in its first year.
Like Shoptalk US, the mission in Europe is to facilitate a much-needed modern retail and e-commerce industry conversation and build a new community of industry leaders and innovators. Shoptalk Europe wants to fill a major industry gap because this dialogue and pan-European—as well as global—community simply do not exist today.
The industry event covers the transformational trends, technologies, and business models reshaping how consumers discover, shop, and buy. It's a place where established retailers and brands; venture-backed, direct-to-consumer startups; tech and internet companies; investors; media; analysts; and others can come together to learn, collaborate, and evolve.
The following topics are on the agenda: Shopping experiences of the future; designing innovative products and experiences; digitization of physical retail stores; on-demand, delivery, and logistics; and investment and entrepreneurship.
MORE INFO: www.shoptalkeurope.com
Follow ACROSS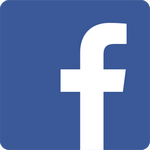 Share this article