Christian Mikunda is considered the "guru of shop dramaturgy." Along with him and Denise Mikunda-Schulz, the Umdasch Shop Academy has developed various expeditions and seminar concepts over the last few years and has carried out these events with numerous participants.
They are now heading to the South Korean capital from October 24 to 28. Picturesquely situated on the edge of a mountain landscape, Seoul need not shy away from comparison with New York, London, or Tokyo.
Contrasts are certainly the metropolis's strong suit. The city quarter of Gangnam features a line-up of spectacular, freestanding flagship stores. The student districts of Hongdae and Myeongdong boast shrill lifestyle stores created by the city's out-of-the-box youth culture. And thanks to the purchasing power of Samsung and others, the largest department stores imaginable have sprung up, like those of Lotte, Shinsegae, Hanwhaa, and Hyundai.
Ancient palaces, secret gardens, picturesque temples, and old village landscapes dot central Seoul. In addition to colorful markets and futuristic architecture, a romantically staged river winds its way through the landscape.
The participants in this shop expedition to the "Land of the Morning Calm" will experience three days with three staged tours, including about two dozen stops per day. In addition to shops, malls, and department stores, they will also experience Seoul's lively everyday culture, Korean flair, and ancient culture.
MORE INFO: Umdasch Shop Academy
Follow ACROSS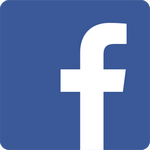 Share this article