What drives the market for seasonal and festive decoration? New products, trends, and – first and foremost, of course – the purchasing behavior of end consumers. They prefer convenience but, at the same time, want shopping to be an experience – especially during Advent and the run-up to Christmas.
With a wide range of products on offer from currently almost 1,000 exhibitors, and a trend show, special exhibition, specialist lectures and workshops, Christmasworld provides a platform for ordering and business deals. In 2018, the event takes place once again in Frankfurt, from January 26 to 30.
This international trade fair for seasonal and festive decoration focuses on Christmas, as its name suggests. At the same time, it demonstrates the potential of seasonal decorations as a source for additional sales all year round.
"We observe developments in the consumer-goods market very closely and constantly adjust our show accordingly, so as to meet new needs and demands. In doing so, we hope to unleash fresh sales potential for our visitors and exhibitors alike," says Eva Olbrich, Director of Christmasworld, Messe Frankfurt Exhibition GmbH.
Trend show as a source of inspiration
A broad complementary program reveals what the future holds – and, above all, what works well in the retail business. A first port of call is the above-mentioned trend show (Foyer Hall 11.0).
Deriving their ideas from currents in society, in interior design and the world of fashion, the Bora.Herke.Palmisano Trend Bureau provides plenty of helpful suggestions for putting together a suitable range of goods.
The new special show, "The Loft" by 2Dezign (Galleria 1), will demonstrate how customers can be tempted to make purchases with an elaborate shop-window display or a large-scale decorative concept over a wider area. It conjures up a festive Christmas mood, using an ultramodern black-and-white look with red accents, and invites the customer to discover more.
In the Christmasworld Forum (Foyer Hall 11.0) there will be, on top of this, a number of practically oriented specialist lectures and workshops on topics that are currently of particular interest in the sector, providing the requisite expertise for even greater success in day-to-day retail business.
Business Program Premium
The Business Program Premium will once again take place throughout the entire Christmasworld fare. There are no participation fees for this exclusive package with its interesting workshops, tours and service benefits provided by Messe Frankfurt. The program expands on the themes of the respective fair days and will include specially themed days for retail, malls, city marketing, and shop fitting.
This range of networking events and speeches was developed for international top decision-makers for interior and exterior decorations in shopping centers, companies, cities and municipalities, as well as operators of Christmas markets and amusement parks, designers, and decoration agencies.
MORE INFO: www.christmasworld.messefrankfurt.com
Follow ACROSS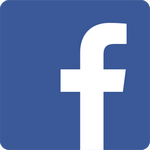 Share this article