Over the past few years, more than 300 participants have participated and exchanged ideas on expansion strategies, trade trends, and the future development of the stationary trade.
This year's meeting will take place in the Stadthalle in Soest, North Rhine-Westphalia, on the 8 and 9 of May.
The participants will also have the opportunity to intensify contacts during a networking event this year. On the main day, visitors can expect a varied and informative meeting program in addition to the exhibitions.
MORE INFO: Heuer Dialog and dfv Conference Group
Follow ACROSS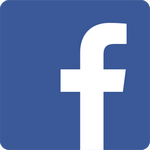 Share this article