"The on-site retail experience needs to be emotional. Shopping must be celebrated", according to trend scout Pierre Nierhaus. Gastronomy can contribute significantly to making the point of sale (POS) a unique place to meet and communicate.
In this sense, the Retail Tour of the Shop Academy by Umdasch Shopfitting to be held on April 12 and 13 in London, will be about "the positive effects of gastronomy on the POS".
Gastronomy increases the length of stay and – if done well – creates incentives to buy and increase sales. First class hospitality is the order of the day. The customer is king.
Nierhaus looks behind the scenes in London, discussing the opportunities and risks of the interaction between retail, gastronomy, and hospitality.
Following his talk, the expert on gastronomy and hospitality will accompany the attendees to inspiring restaurants, as well as mall and niche concepts in the British capital.
In 2018, the Shop Academy will also host the following further retail tours:
Retail Secrets Tour with Paul van Hemert in Amsterdam on May 17,
Retail Secrets Tour with Christian Mikunda in Vienna on June 15,
Retail Secrets Tour with Erich Bernard in Milan on June 21,
Retail Secrets Tour with Maik Drewitz in Berlin on September 14, and finally
Ladendramaturgie Live! with Denise and Christian Mikunda in Dubai from the 11 to 15 of November.
More info: www.umdasch-shopfitting.com
Follow ACROSS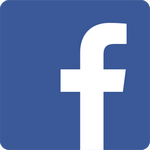 Share this article