Connect with retail innovation leaders, research professionals, investors & asset managers, marketing managers and city strategists, and to discover the ideas, trends and technologies transforming the future.
Highlights of this event!
BERLIN RETAIL INNOVATION SAFARI
An insider's tour exploring a city renown for retail creativity and innovation.
INNOVATION – WHAT'S HYPE & WHAT WILL CHANGE YOUR WORLD!
What innovations research,  investment, asset management and marketing are transforming the world of retail real estate.
KNOW THE CUSTOMER – BREAKTHROUGHS ON THE DIGITAL FRONTIER
How are big data and sophisticated analytics reinventing the relationship between retailers, owners and their customers?
GREAT RETAIL MAKES GREAT CITIES
Cities are the original retail destinations. What can they learn from the shopping centre industry?
CAPITALISING ON INNOVATION
Which innovations are delivering returns to the investors, developers and asset managers and the metrics for measuring them?
RETAIL MIXOLOGY – CASE STUDIES OF THE EVOLUTION OF EXPERIENCE
What is the right combination of retail, F&B and services create memorable destinations that are magnets for people?
PROPTECH – SHOW ME THE MONEY! SHARK TANK SHOWCASE
Which start-ups with big ideas will convince the panel of experts that their concepts are worth buying?
More info and event registration 
Follow ACROSS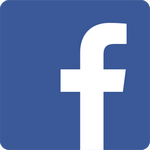 Share this article