In addition, the Retail Awards in three categories will be bestowed, honoring the most innovative and successful retail companies and personalities.
Specialists from the fields of market, future, and other fields of research; digital media; multichannel management; event marketing; experience and entertainment management; shopping centers; retail real estate; and the retail trade will present on exciting topics from theory and practice.
For example, David Bosshart, CEO of the Gottlieb Duttweiler Institute, will talk about "Trade 2025—more than a mere reset: Who will survive the tension between cloud and location?" This year, too, there will of course be ample time for networking during breaks, lunch, and the aperitif.
MORE INFO: www.retailforum.ch
Follow ACROSS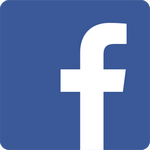 Share this article