With a conference, exhibition, B2B meetings, and the Retail Sun Awards, the event is an annual international gathering of retail leaders providing an important opportunity for collaboration and insight on where the industry is heading.
Retail Days brings together more than 5,900 attendees and 1,300 companies as visitors and exhibitors from 40 countries. This year, the event will host more than 20 thought leaders, experts, innovators, entrepreneurs, and business leaders as keynote speakers.
These include Jonas Kjellberg, creator of Skype, who will talk about how to delight customers, increase revenues, and decrease costs by innovating from scratch.
In addition, Doug Stephens, one of the world's foremost retail futurists, will explain Amazon's future strategy and how to benefit from the giant retailer.
MORE INFO: RETAIL DAYS 2017
Follow ACROSS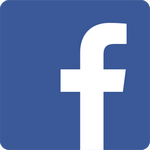 Share this article