The conference hosts inspirational speakers, industry experts, and leaders to share new, different, and guiding views and topics.
Retail Days is an annual must-attend retail event comprised of a conference, exhibition, and awards, gathering more than 5,900 industry executives during two days in Turkey.
It is an international platform offering exclusive networking and deal-making opportunities for retailers, developers, and investors from around the world in B2B meetings.
The event operator is Soysal, a training and consultancy company specializing in the retail business, which delivers education and business opportunities directed both to Turkey in general and to the international arena with its 33 years of experience.
More info:  www.perakendegunleri.com Follow ACROSS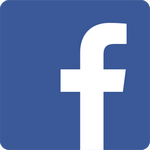 Share this article