The district's owner, Mobimo, is constantly looking for diversity and new retail concepts to meet people's taste. Instead of keeping temporary empty surfaces in-between two leases or when a building needs some rehabilitation, retail areas tend to be invested by short-lived projects.
This spring, the Californian car manufacturer Tesla opened a boutique in the Quartier du Flon. The sports and luxury car brand chose Lausanne's former industrial area to set up its second store in the French part of Switzerland. However, as a permanent location in the district was not yet available, Tesla decided to open a temporary showroom boutique at the edge of the district. The permanent boutique will open thereafter in the heart of the Quartier du Flon.
More recently, Moyard, a well-known design furniture editor based in a nearby smaller city, fell for a huge and raw surface on the ground floor of a century-old building in Lausanne's centrally located district, Quartier du Flon. Within a few weeks, Moyard's director and co-workers, set up an ephemeral design furniture showroom and launched it at the beginning of June. The opportunity was unique to settle down here in Lausanne for a few months, in a beautiful surface with former warehouses features. Moyard Pop-up store concept is not only a subtle blending of contemporary design and art, it also includes great after work events on the site.
A third example of a short-lived project, is Dadadum's pop-up exhibition in shop windows at the entrance of the district's main street. Instead of keeping a street-side gable shop empty or adorned with some classical commercial tape, while waiting for the following tenant, an independent accessories and home furnishing editor, adopted the shop's windows to show a series of design creations. The sleek rendition of this pop-up store exhibition visible to the public allows a unique and original street animation.
Pop-up concepts are undoubtedly promising solutions today to meet consumers' growing demands in terms of original commercial as well as entertainment offer. Quartier du Flon has adopted it.
More info: www.flon.ch Follow ACROSS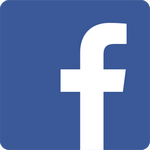 Share this article