Savills latest Global Luxury Retail Report states that Paris has this year rebounded to first place in the city ranking of global luxury retail openings, after last year losing the top spot to London, which has this year fallen to joint fourth place with Milan, with both attracting 5% of all luxury story openings globally.
Anthony Selwyn, director of Savills global luxury retail, comments, "Paris' top ranking position this year was largely driven by French luxury brands opening new stores in the city. Of note has been LVMH's grand return to Maison Louis Vuitton Vendôme, which is a true representation of luxury retail on a global spectrum, and sets a precedent in terms of ultimate brand positioning in the heart of the world's fashion capital. Paris has also seen several international brands choosing to open up shop in the city as it regains its global position as the premier destination market for luxury retail."
Savills has recorded that the international brands opening new stores in Paris this year have included UK jeweller David Morris (on Rue Saint-Honoré), Balenciaga (on Avenue Montaigne, its third standalone store in Paris), and Rimowa (also on Rue du Faubourg Saint-Honoré).
While 2016 saw several months of international visitors being deterred by the terrorist attacks, in the first half of this year, overnight visitors to Paris were up by up 15.1% on the same period in 2016. Savills also confirms that Chinese arrivals were up 23.7% over this period, as opposed to being down almost 15% in 2016.
"Paris welcomes more Chinese overnight visitors than any other European city, with London for example attracting only 20% of the numbers that Paris welcomes annually," says Marie Hickey, director of Savills European Retail Research. "The variety of brands present in the city and cost of luxury goods, which tend to be much cheaper on the continent than they are in China, means the Chinese are one of the biggest drivers of revenue for Paris' luxury retail stores."
Within this latest report, Savills has observed that globally, due to the slowing growth in personal luxury goods spend in 2016, luxury brands have opened fewer stores this year, and it estimates that new store openings will reach circa 350 by year end, down on the circa 470 reported in 2016.
"Slowing luxury goods sales in 2016, particularly in mainland China, saw luxury brands look to streamline their portfolios and focus their expansion plans on more strategic locations," comments Anthony Selwyn. "Destination cities in Europe, namely Paris, with their 'retail heritage' factor and high visitor numbers, have therefore accounted for the majority of all luxury openings this year. For the foreseeable future, I am confident that in addition to these factors, the surge in Chinese visitor numbers to Paris in the first half of this year is a sign of the times and likely to be a deciding factor in the expansion strategies of luxury retailers who will continue to consider Paris as a premier luxury retail destination."
Follow ACROSS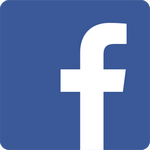 Share this article