The area is to be split between two specialist retailers with approx. 1,000 sq m and 1,500 sq m rental space. The new tenants, dm-drogerie markt and Decathlon, are ready and raving to go. Alongside the store at Postgalerie, this will be Decathlon's second store in Karlsruhe.
"The construction work has been ongoing since the start of July," says MEC Centermanager Fabian Stölzle. "If everything goes to plan, we will probably be able to celebrate the opening of the expansion in the first half of 2018."
TH Real Estate, representative of the center's owner, is thereby responding to anticipated changes to the catchment area. dm-drogerie markt's new headquarters are being developed in the immediate vicinity. The new head office is already under construction and the move-in date is scheduled for Spring 2019. The same applies to the establishment of a new IKEA. "The expansion is the first step towards a market-related further development of the Durlach Center. The popularity of both new tenants will provide our customers with an even more attractive center," explains Kathrin Andres, Head of Retail Asset Management at TH Real Estate.
Exemplary legal planning procedure
The MEC, which has been responsible for managing the center since 2011, started brainstorming a repositioning of the location together with TH Real Estate at a very early stage and identified various measures as part of a study. This resulted in the planned expansion of the Durlach Center. The legal planning procedures, which were accompanied by MEC, were completed upon the adoption of the corresponding resolution by the city council at the end of November 2016. "The extremely constructive and good cooperation with the City of Karlsruhe deserves special mention. This made it possible to achieve such a fast implementation from the initial idea right up to the start of construction," explains Jörg Wege, Head of Strategic Development M&A at MEC.
Durlach Center Karlsruhe
The Durlach Center is located on the eastern outskirts of Karlsruhe in the immediate vicinity of the A5 motorway. In 1969, a Wertkauf supermarket covering approx. 20,000 sq m initially opened its doors. Walmart followed in 1997, and after its withdrawal the property was converted into a retail park with Real as the anchor tenant. Only upon the acquisition by a fund managed by TH Real Estate in 2012 did the Durlach Center get its present name.
The shopping center has a selling space of approx. 20,000 sq m. The area is divided into 26 stores, including large-area stores with high appeal such as Real, Saturn, Deichmann and BabyOne. Tenants from the service and catering sector round off the offering. A petrol station, a car wash and a Pitstop Autoservice garage can also be found on the property.
Follow ACROSS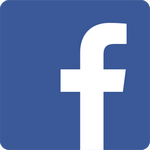 Share this article