The objective of the modernization is to create a real atmosphere for visitors to increase the quality of stay even further which will invite them to extended shopping tours.
The total investment amounts to around 13 million euros. By autumn 2017 all developments are to be presented.
Dynamic Downtown, Street Kitchen and Urban Heights, reflecting the life environment of our visitors, these are the themed shopping areas that the visitors of the Köln Arcaden can look forward to from autumn 2017. With a revised space concept, mfi creates diverse shopping zones per floor that allow visitors of the center to increase dramatically their shopping experiences.
"We intensively work to continually foster the shopping experience in the centers we manage," Gernot Falk, COO of Unibail-­Rodamco Germany says. "In this way, we create environments that are equally attractive for visitors and the tenants of the center. I am therefore very happy that we can actively contribute to draw the future of the Köln Arcaden by order of Union Investment Real Estate."
Special highlights of the new interior design are the individually designed highlight façades that reach from the ground level to the first floor and the differentiation of atmosphere between the floors to bring emotion to the visitors. The project pays also attention to detail which are essential for the visitors when it comes to deal with the entrance, the rest areas, the signage or the toilets.
"In the newly designed areas, our visitors will gladly prolong their stay in the Köln Arcaden for the benefit of our tenants," Theda J. Mustroph, center manager of Köln Arcaden says.
"We will accompany this design transformation of atmosphere with a dedicated marketing program of service, offer, animation and events to make every visit in the center unique and to satisfy our guests' highest expectations."
Follow ACROSS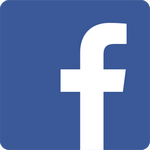 Share this article