"We are proud to announce that CineStar cinema, completely digitalized cinema equipped by latest technological standards, will be the part of our center, for the first time in Belgrade. Also, we will present the newcomers such as fashion brands Mohito and Forever 21 which will bring the latest trends at affordable prices, for the first time in Serbia.
Ada Mall shopping center will also have the first mono brand Asics store in Belgrade, among all the other sport brands such as Sport Vision, Planeta Sport, Nike, Buzz, Under Armour. We are in communication with many fashion retailers including H&M, Reserved, Sinsay, LC Waikiki, Orsay, Tom Tailor, Fashion&Friends, Guess, Replay, Superdry, DM Drogerie and many more.
Our main goal is to provide the best tenant mix which will satisfy all the needs of our future customers", as Peđa Petronijević, CEO of GTC Company, pointed out. GTC Company invests over 100 million euro in the construction of Ada Mall.
Ada Mall will differ from other shopping centers not only by specific design, but also by the fact that it is built according to the standards of green construction.
"Ada Mall recently received a prestigious reward at the international "European Property Awards" competition. This award was given by an expert jury comprised from the world of design and innovation.
We wanted to transfer a part of Ada Ciganlija to Ada Mall and this was made possible by London-based studio Design International, shape of the mall is derived from the shape of the lake, it follows the configuration of the terrain and will have a lot of verdure.
Ada Mall is designed according to LEED Gold / Platinium standards and they will be implemented in accordance with it. We will also use the latest materials and equipment that are in compliance with all domestic and international standards. Our visitors will recognize top quality, unique ambience and original design besides great offer", explained Petronijević.
Follow ACROSS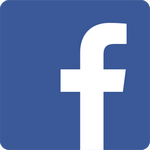 Share this article