These prestigious awards, organised by the British independent company The Superbrands Ltd in more than 80 countries, aim to identify the strongest brands present on the Polish market in terms of brand awareness and willingness to recommend.
The winning brands were selected by an Expert Council and through consumer research with more than 15,000 respondents.
Established in Poland in 2002 with the opening of the first outlet centre in the country, FACTORY outlets are present today in three cities: Warsaw (Ursus and Annopol), Poznan and Krakow, with a total GLA of 75,500 sq m and 100% occupancy. In 2016, FACTORY centres were visited by more than 15 million customers, a 10% increase compared to the previous year, while sales at the centres rose by 14%.
Recently, NEINVER announced it had started refurbishment works of FACTORY Krakow, with a new modern dining area for customers and a renovated interior design.
Follow ACROSS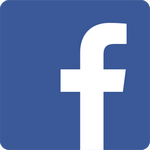 Share this article