Acquired from the IRUS European Retail Property Fund, FACTORY Warsaw Ursus features 19,593 sq m GLA (210,897 sq ft) of retail space. It boasts over 103 retailers, including Nike, Adidas, Reebok, Tommy Hilfiger, United Colors of Benetton and Calvin Klein. Located 10 km from the Warsaw City Centre, Factory Ursus is a 30-minute drive time of 2.1 million people.
Neptune – with TH Real Estate, one of the largest real estate investment managers in the world, and NEINVER, an industry-leading company specialised in property investment, development and management, Europe's second largest operator of outlet centres and the market leader in Spain and Poland – was created in 2014 to acquire prime outlet malls across Europe. The portfolio now consists of 13 assets (304,500 sq m GLA), five of which are located in Poland, with a further five in Spain, two in Italy and one in France.
The acquisition enhances Neptune's dominance of the Polish outlet market, allowing the team to benefit from synergies of owning other outlets in the country – in Krakow, Poznan and an existing asset in Annopol, in the north of Warsaw. As part of the transaction, Neptune also acquired adjoining land with retail consent in order to provide flexibility for potential future expansion of the retail provision in the area.
Carlos González, Managing Director at NEINVER, says: "We are proud to end the year successfully by adding this strategic asset to our JV's portfolio. Neptune's acquisition of its fifth asset in Poland strengthens its portfolio and reinforces its solid, successful growth. From our experience in the Polish market, we are firmly convinced that this centre still has much to offer in terms of profitability and reliable returns."
Charlotte Ashworth, Fund Manager, Neptune TH Real Estate, comments: "Following a number of successful transactions in late in 2016, this acquisitions is the final asset to be acquired from the former IRUS Fund and expands our successful joint venture with NEINVER. The outlet mall sector is one we strongly believe in given its ability to continuously outperform other retail sectors and deliver year on year growth. Ursus in particular, combines the characteristics of a strong retail location, an excellent track record, a market leading manager and a large local catchment. This asset complements FACTORY Annopol, which is already held in the JV and is located north of Warsaw. Holding the two together, as well as assets in Krakow and Poznan creates a real brand synergy across our Polish portfolio that we will seek to build on in the future."
Follow ACROSS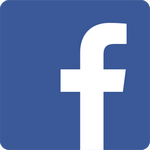 Share this article