This project, the company's second outlet centre in the French market, reinforces its position in that country and strengthens its international expansion strategy throughout Europe.
Expected to open in 2020, Alpes The Style Outlets will be located close to the Swiss border between Geneva—25 minutes away—and Lyon, with a catchment area of 5.3 million inhabitants. It will also have direct access to the A40 motorway that connects Switzerland and France, a key transport link between the two countries and to popular winter destinations.
This ultimate shopping destination will be built in an "Alpine village" style and will feature 19,000 sq m of gross leasable area (GLA) and 90 units with an exclusive commercial mix including both internationally and nationally renowned brands.
"We continue growing our outlet portfolio through selected opportunities in Europe. This unique project will further consolidate our position in France – an important market for our growth strategy – where the company opened Roppenheim The Style Outlets back in 2012", says Carlos González, Managing Director at NEINVER.
Prague and Amsterdam The Style Outlets, tourism-focused outlet destinations
Alpes The Style Outlets joins the future openings of The Style Outlets in Prague and Amsterdam, all of them at strategic locations for tourism. These three centres will also add 22 million potential customers to The Style Outlets platform.
Prague The Style Outlets, a joint project between NEINVER and The Prague Outlet, will open its doors on April 26, after completion of refurbishment. The centre, which marked NEINVER's entry into the Czech Republic, is located less than 5 minutes from Prague's international airport and 25 minutes from the city centre, with a catchment area of 4.6 million inhabitants.
The first phase will feature close to 20,000 sq m of (GLA), 118 units and 2,400 parking spaces. Phase 2 will boost the total space to 30,000 sq m of GLA and 190 units. Prague The Style Outlets will offer services and amenities such as a playground, free Wi-Fi, lounges and VAT refund.
The company has also started preparation works for the construction of Amsterdam The Style Outlets, its first project in the Netherlands, and will start construction early next year. The centre, which will open in 2019, will be just 10 minutes from Amsterdam Airport Schiphol, which receives more than 63 million passengers a year, and very close to the Dutch capital, with 12 million residents within 90 minutes' drive.
Amsterdam The Style Outlets will feature 18,000 sq m GLA of retail space and around 115 units, with more than half of the GLA already secured. A further 1,000 sq m is planned for leisure areas, restaurants with outdoor seating, walkways, gardens and even a child-friendly zone.
Extensions and remodelling works
NEINVER has also started expansion and remodelling works at some of the centres it manages. In Germany, the company has started the second phase of Halle Leipzig The Style Outlets, which will add 7,000 sq m of GLA and 40 units to the current 11,700 sq m and 50 units.
In Poland, NEINVER is working on the refurbishment of FACTORY Krakow, with a new modern dining area, which will add 8 food and beverage offers and seating for 177 guests, and a renovated interior design of the centre.
The company will also start refurbishment works of Vicolungo The Style Outlets, in Italy, a centre which has already been expanded twice due to its success. The centre has an outstanding location, 30 minutes from Milan, Malpensa Airport, and slightly further from Turin, with a catchment area of 11.4 million people.
In the north of Spain, NEINVER will also lead the first total refurbishment of Fashion Outlet Barakaldo since the centre opened in 2004. With a catchment area of 3.5 million people, the centre registered a 40% increase in foot traffic in 2016 under NEINVER's management.
Follow ACROSS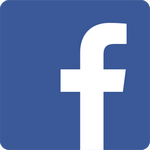 Share this article