It aims to provide an international platform for industry leaders to connect, and do real face-to-face business.
Through its internationally rich exhibition floor and comprehensive program of conferences and events, it allows participants to find new partners, close deals, discover new projects and gain insight into the latest global market trends.
Mipim is not only an indicator of global market trends, but also an international marketplace creating dialogue between a variety of real estate professionals, generating new ideas and sealing contracts and projects.
It has also established itself as a meeting place for city administrations who attend in order to both promote inward investment opportunities and discuss major key policy issues that urban conglomerations are facing around the world.
In 2017, Mipim gathered over 24,200 global real estate industry executives from 100 countries, including over 5,000 investors. 2018, the event will take place in Cannes, France, from March 13 to 16 – in Cannes, as always.
More info: www.mipim.com
Follow ACROSS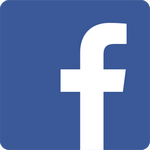 Share this article