Meyer Bergman European Retail Partners III (MBERP III) held its final close with commitments from 15 international pension funds, endowments and other institutions. London-headquartered Meyer Bergman advises on the investments that it also sources for the fund.
Markus Meijer, Chief Executive Officer at Meyer Bergman, said: "There are fantastic investment opportunities in European retail real estate with the right approach and know-how. This capital-raise endorses our strategy of identifying under-managed or under-utilised properties to stabilise them so that they become resilient and defensive investments for long-term institutional owners."
North American investors accounted for 49% of the capital raised, with the balance coming from Europe, Asia and the Middle East. Investors in previous Meyer Bergman funds who "re-upped" provided 55% of the equity in the capital-raising.
MBERP III has made 11 investments to date, meaning around €410 million of the raised capital is deployed or committed. This figure excludes debt finance.
The Fund's investments include: High Street buildings with ground-floor retail units in prime locations in the centres of Berlin, Dublin, London and Milan; the Karstadt department store in the German imperial city of Potsdam; a portfolio of properties in central Oslo with two department stores; a mixed portfolio of retail assets across France; and an interest in the Portier development project in Monaco.
Greenhill & Co. advised MBERP III on the capital-raising.
Markus Meijer concluded: "We're currently looking at a number of potential acquisitions in France, Germany and the Nordic region and are aiming for the fund to be fully invested in about 12 months. For Meyer Bergman, this year will also be about looking at opportunities in the U.S., where we have already made three investments on behalf of clients, while in Europe we are considering new strategies that will draw on the expertise and experience of our growing team."
Follow ACROSS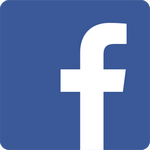 Share this article