As one of the forefathers of modern sculpture, Auguste Rodin inspired and paved the way for generations of artists. In celebration of his extraordinary innovation and to mark the centenary year of his death, McArthurglen Designer Outlet Provence presents 'Rodin and his contemporaries'.
Set in McArthurGlen's newly-opened designer outlet, and the first and only designer outlet in the South of France, the exhibition will be open to visitors from July 7 to 9 September 2017. Entry is free and there will be free educational activities for children.
Curated by Edward Horswell, a leading authority on sculptures from the period, the exhibition is designed not only to capture Rodin's energy, drama and emotion, but also to offer an insight into his influence on the work of his contemporaries and followers.
The show features eight rare and fine quality Rodin bronzes – including original castings of his most successful work, 'The Burghers of Calais', his full-length study of Balzac and his portrait of Victor Hugo.
A further 14 iconic bronze sculptures are displayed from Rodin's most celebrated contemporaries and followers, including: Aristide Maillol's life size 'L'Été', which also stands proudly in the Tuilleries Gardens in Paris, and his bronze model of a standing bather entitled 'Nu Debout Se Coiffant'; one of Joseph Bernard's most important works, 'Jeune Fille à la Cruche', which also has pride of place in the Musée D'Orsay, and his 'Femme à L'Enfant', which features twice in the exhibition in both life-size and mid-size forms; two bronzes by Emile-Antoine Bourdelle, who worked for Rodin; 'The Flight' by avant-garde artist and early Cubist sculptor, Joseph Csaky; and the 'Polar Bear Head' by Francois Pompon, a pioneer of modern stylised animalier sculpture.
All of the works in the show, which are in a range of life-size or scaled-down versions, are linked by their reference to public monuments, underlining the pivotal themes of engagement and accessibility present in much of Rodin's work.
Edward Horswell says: "Rodin was instrumental to the way that monumental sculpture is conceived and perceived today, the seemingly informal style of his work enabling a more direct dialogue with the public, inviting emotion and interaction. What links every single one of the pieces in McArthurGlen's exhibition is that they were all designed to be cast in monumental size for public display and their larger versions have engaged and delighted millions in their various locations around the world. This is a chance to get up close and personal with some of the most iconic European sculptures of the last two centuries."
Rodin presented his existing works in many different sizes and ways – splitting them up, re-grouping them, reworking them in various materials and enlarging or reducing their scale in order to alter how his sculpture was expressed and its impact on the viewer. Many others have followed his pioneering approach.
One famous example – and central to the McArthurGlen exhibition – is Rodin's most studied public monument, 'The Burghers of Calais' which he reworked many times.
Originally commissioned by the city of Calais in 1884 to commemorate its heroism during the Hundred Years' War, Rodin's monumental sculpture of six distraught heroes was first cast as one integral piece.
Later, he decided to recast five of the burghers in individual, scaled-down sculptures. McArthurGlen's exhibition in Provence showcases one of only six complete sets of these in the world.
Julia Calabrese, CEO of McArthurGlen Group, said: "Art is an integral part of our company culture and this is our most ambitious and precious art exhibition to date. I'm delighted that we are bringing it to reality in our beautiful new centre in Provence. Rodin's innovative approach, his talent for capturing individual character and for transmitting an extraordinary sense of physicality have inspired so many sculptors and artists over time."
McArthurGlen is Europe's leading designer outlet group with 24 centres in nine countries in Europe and Canada. Its founder and chairman, J.W. Kaempfer Jr., is a passionate collector and commissioner of art and most McArthurGlen sites feature sculptures and installations by leading contemporary artists such as Mark Coreth, Lorenzo Della Toffola, Nic Fiddian-Green, Alan Wilson and Michael Nicoll Yahgulanaas.
Oliver Wootton, co-curator of the McArthurGlen exhibition, said: "Much like the Impressionists did for painting, Rodin opened up a vast field of experimentation in sculpture and contributed to an explosion of creative activity unprecedented since the Renaissance. The works in the exhibition illustrate the varied styles which were adopted by succeeding generations."
Follow ACROSS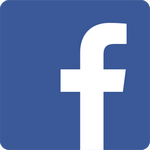 Share this article