The point-of-sale experience is a vital element in persuading consumers to go out rather than buy online. For ultra-connected clients, the shopping experience and its associated human encounters are more important than the product itself.
Traditional malls are thus transforming into social sites for meeting others and leisure places where people come to spend the day. It is essential to create sophisticated food and beverage concepts likely to attract this new type of consumer. Studies have shown that a consumer who visits a shopping center with food and beverage offerings stays there longer and spends on average 18% more.
Experts therefore believe that malls are expected to allot 15% to 20% of their mix to food and beverage. From single products, street food, and quality sandwiches to traditional or healthy cuisine, there is a very broad range of popular food and beverage trends.
Mapic will be presenting the full gamut of new concepts and innovative formats in this rapidly-changing sector. The official program will also offer a series of special conferences on the evolution of the food and beverage segment, as well as presenting exclusive brand concepts.
For the first time, Mapic will host a tasting area, where a selection of brands will present their concepts and offer product tastings. Over 2,100 international brand developers from all sectors, including more than 400 in food and beverage, are expected at Cannes 2017.
Restaurant chains that have already confirmed their presence this year include Wagamama, a British restaurant chain specializing in Japanese cuisine; WeLovePuro, an Italian ice cream brand; Chopstix, a British Chinese restaurant chain; Burger King; Five Guys; Delifrance, a French bread and pastry brand; Autogrill; McDonald's; Fun Sushi; Leonidas; Flunch; and Groupe Le Duff and its brands Brioche Doré, Del Arte, and Fournil de Pierre.
Another budding trend in this sector is "tech food" from brands like Deliveroo and Ubereats. These days, there's no need to go out to enjoy a quality burger—you can enjoy it at home. These brands will also be attending Mapic because they are revolutionizing both the world of catering and real estate.
MORE INFO: www.mapic.com
Follow ACROSS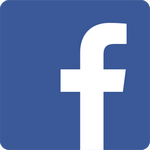 Share this article