 Sponda is owned by real estate funds managed by Blackstone and by AREIM. Mr. Aejmelaeus succeeds Kari Inkinen, who will move into a new role as Senior Advisor and board member of Sponda. The changes will be effective in the second quarter.
Kai Aejmelaeus joins Sponda after a successful ten-year career at H&M Hennes & Mauritz GBC AB, where he was Head of Global Leasing. As one of the world's leading fashion retailers with over 5,000 stores, corporate offices and logistics facilities, H&M is one of the largest real estate end-users in the world, actively working with leading real estate operators across the globe.
As Head of Global Leasing, Mr. Aejmelaeus managed several teams across various markets, focusing on international real estate operations for the H&M group. In this role, he was instrumental in creating and executing the group's global real estate strategy, including expansion and active portfolio management across all of sixty-nine H&M markets.
Kai Aejmelaeus said: "I'm excited to join the Sponda team and to work together to help drive value across its real estate portfolio. Blackstone's resources and global vision, along with my international experience, will provide a unique opportunity for Sponda to grow to the next level."
Kari Inkinen said: "I would like to thank everyone at Sponda, the Board of Directors and Blackstone for their support over the years as well as during the ownership transition. I am pleased to continue supporting the business and its leadership team."
James Seppälä, Head of Real Estate Europe at Blackstone, said: "I am delighted that Kai has agreed to join Sponda as its President and CEO, and to lead the business in the next important phase of its development. I would like to thank Kari Inkinen for his significant contribution to the business during his time as CEO, and am very pleased that he has agreed to continue to advise the company going forward."
Follow ACROSS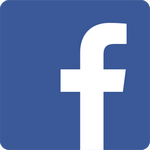 Share this article