This will be Germany's first outlet store of the Swedish cult brand.
"We are very proud that H&M has chosen the designer outlets Wolfsburg to test its outlet concept in Germany. I am sure that our visitors will respond very positively to the store – the phones are already ringing off the hook! ", says Center Manager Michael Ernst.
In the new H&M outlet, customers will find a selection of the well-known H&M range from previous seasons with clothing, accessories, underwear and children's clothing and everything at a very reduced price.
"H&M has a huge degree of awareness and has long been on the top of our tenant wish list and is highly popular in customer surveys. So we are all the more delighted that we can offer our visitors a whole new and unique experience with this pilot project! ", says Managing Director Stephan Schäfer.
The exact opening date is still a secret, but the store will open in time for Christmas shopping. Since the articles are from previous seasons, offers are valid while stocks last.
MORE INFO: www.designeroutlets.com and www.facebook.com/designeroutletsWolfsburg
Follow ACROSS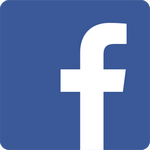 Share this article