ACROSS: Ada Mall will be the first latest-generation shopping center in Belgrade, located on Radnička street. It will cover an area of over 34,000 sq m and it will not be a traditional mall. What will the difference be?
Jelena Vučković: First, Ada Mall will not be an ordinary shopping center (a big box without windows).
It will be a genuine green oasis, in accordance with the environment, particularly with Ada Lake.
The shape of the mall is derived from the shape of the lake. It follows the configuration of the terrain and will have a lot of lush vegetation.
Ada Mall will offer a special shopping experience with brands that have not yet been seen in Serbia, while those brands already present in Serbia will be introduced in a new way.
It will have five floors, along with three levels of underground parking with about 1,000 parking spaces connected into one unit.
Boutiques will be placed on the first three floors, while the other two will feature bars, restaurants, and additional multi-purpose facilities.
ACROSS: Please tell us a bit more about the culinary offer.
Vučković: We will have so-called "artisan" stands, like Mercato Centralle from Florence, Mercado San Migel from Madrid, and Eataly from New York, as well as a few "fine dining" restaurants.
The scheme will also have the largest green area compared to other shopping centers in Serbia. Our main goal is for Ada Mall to become a destination, not just a shopping center.
ACROSS: Will the facility follow so-called Green construction procedures?
Vučković: Ada Mall is designed per LEED Gold/Platinum standards and will be implemented in accordance with them.
We are also using the latest materials and equipment in compliance with all domestic and international standards.
We hope that our visitors will recognize this and see the difference when we open Ada Mall.
ACROSS: When can we expect this opening?
Vučković: All the work on the construction started in March, after the demolition and remediation of the terrain.
The goal is for the first customers to visit Ada Mall in the fourth quarter of 2018. The total investment will be worth over €100 million.
---
Ada Mall is "award-winning" mall
Design studio, which experts are responsible for Ada Mall design, won two awards for Retail Architecture at the European Property Awards ceremony in London. The awards are judged by an independent panel of 70 industry experts, assessing design, quality, service, innovation, originality and commitment to sustainability for each submission.
---
Follow ACROSS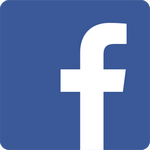 Share this article