As always, the agenda of the high-quality two-day congress is embedded in a spectacular framework program including a pre-opening evening event, an accompanying congress trade fair, the ceremony of the German Retail Award and the legendary Retailers' Night.
Join in where the retail sector gets together – and look forward to 1.500+ congress participants, 100+ (inter)national TOP speakers, 60+ exhibitors, 40+ hours of know-how transfer and a lot of networking opportunities.
PLENARY PRIME TOPICS INCLUDING:
RETAIL INDUSTRY 2017/2018 – Facts and Figures. Plus: What's up in the industry?
DIGITAL CHALLENGES – For corporations as well as for employees
SMART DATA & CRM – The data-based progression of customer experience
TRADE & POLITICS IN DIALOG – Election Year 2017: A change of course for the retail sector?
TRUST THROUGH RESPONSIBILITY – CSR as business strategy
CONSUMER ENGAGEMENT & LOYALTY – New ways of partnering between trade & manufacture
GAME CHANGER IN-STORE TECHNOLOGY – Augmented/Virtual Reality, Roboting & Co.: More than just a hype?
START-UP POWER FOR THE RETAIL SECTOR – Innovation and inspiration for the industry
GLOBAL POWERS OF RETAIL – What we can learn from our international colleagues
CONSUMER IOT – What new potentials does the Internet of Things hold for the retail industry?
For more information and the application form please visit: www.handelskongress.de
Follow ACROSS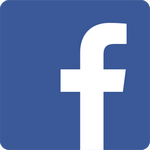 Share this article