Located in the heart of Lausanne, this contemporary and innovative area has developed into a vibrant shopping and entertainment place, well known for its numerous boutiques and restaurants. Its success, however, is also due to the seasonal events held all year round.
Each year just before summertime, the terraces of the Quartier du Flon welcome regular customers, visitors and random onlookers who can also enjoy for instance, the arty rendezvous of the year organized in the neighborhood: Flon Art.
What is Flon Art?
The event Flon Art was created in 2012 with the aim to nurture and foster the artistic dimension of this unique district. Many tenants of what was previously an industrial platform, installed their art studio in the district more than 20 years ago. In addition to those artist's studios, there are also various art galleries who settled down in the Quartier du Flon. In order to raise the public's awareness about the existence of those artists and art locations, it was decided to create an event dedicated to art in all its forms. For five years, art studios and galleries have been opening their doors to the public, introducing it to their world.
Two guided tours are scheduled every hour to lead the public among those, sometimes hidden places. The whole program of this event is completed with special exhibitions, concerts, dance performances and art installations. Over the years, this annual rendezvous has become one more attraction for the whole Lausanne and beyond.
Flon Art is one example of the many events organized throughout the year in the neighborhood, offering an additional value to the visitor and users. This allows them the benefit of entertainment and cultural experiences besides the daily shopping and gastronomy experiences. It is part of the uniqueness and originality characterizing the Quartier du Flon.
Quartier du Flon is definitely an open area for artistic and cultural expression. The owner's wish is to maintain this very emotional dimension of it. In that creative spirit, a recent project was also created specifically to accommodate artist's studios and small boutiques.
This year's edition of Flon Art will be held Friday June 9 and Saturday June10.
More information about this year program: www.flon.ch Follow ACROSS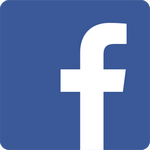 Share this article