At its heart lies the Real Estate Innovation Network (REIN), which aims to bring together international start-ups, technology companies, and the real estate industry.
REIN is a new platform supported by an independent advisory board of representatives from science and the industry. Technological innovation and digitalization were already a part of Expo Real in previous years, coming both from exhibitors and the conference program.
The participants in Munich will also discuss a wide range of current trends as part of the extensive conference program as well as at the exhibition stands.
For example: How long can the boom in the commercial investment market go on—especially if the low-interest-rate-phase of the past several years should come to an end?
Global political and economic developments will also be on the agenda: Brexit, which is now taking shape, the new American government's protectionism under its "America First" slogan, and the impact of the elections in France and Germany.
MORE INFO: www.exporeal.net Follow ACROSS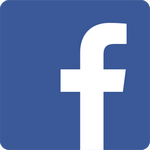 Share this article