Especially digitization leads to profound changes in all aspects of life. One could say that technology never sleeps. Technology also revolutionizes all sectors of the retail industry in increasingly shorter innovation cycles. Digital information, conversational commerce, mobile payment, virtual worlds, big data, the internet of things, and many more.
High-tech is becoming the basis for success for retailers, especially in the stationary retail sector, as increasingly intensive communication with customers becomes essential for survival.
The dynamics of these developments make EuroCIS indispensable for exhibitors and visitors. It takes place every year from February 27 to March 1, 2018 in Düsseldorf, Germany.
Over 400 exhibitors and approximately 10,500 international visiting professionals from the retail scene are expected at Europe's leading trade fare for retail technology.
MORE INFO: EuroCIS
Follow ACROSS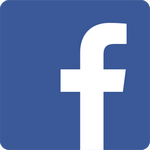 Share this article