If you operate anywhere in the EU you should by now be preparing to comply with the GDPR.   
While the GDPR will bring greater consistency across the EU, organisations that fail to comply face greater sanctions. The GDPR can apply even if you are based outside the EU but do business with European citizens.
It is significantly more prescriptive than existing law, imposing new obligations on organisations that use personal information, and enhancing individuals' rights.
Penalties for breaching the GDPR can be up to 4% of your organisation's worldwide annual turnover or €20,000,000, whichever is greater. As the importance of data protection and cyber security becomes more widely recognised, increased regulatory action seems likely.
This Webinar will:
remind you of the key concepts and principles of the current data protection regime
explain the main changes the GDPR will introduce
provide practical suggestions on how to prepare for the new law
The speakers are James Castro-Edwards, Partner – Head of Data Protection Law, Jonathan Wright a lawyer specialising in data protection, and Mick Gorrill, a consultant with Wedlake Bell and formerly the head of enforcement at the Information Commissioner's Office (ICO), the UK data protection authority.
Event Details
Date: Tuesday 25 April 2017
Time: 11.00am – 12.00pm (UK time)
For more information on this webinar, click here
RSVP
To register for this webinar, please click here.
Follow ACROSS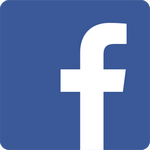 Share this article