Formerly known as "Neue Mitte Esslingen" or "Karstadt area Esslingen" it has now been branded as "DIE VIA", referring to the long history of Esslingen as a trading hub and also to the dominating element of the project, the passage connecting the two pedestrian zones Bahnhofstraße and Ehnisgasse/Pliensaustraße.
"DIE VIA" will contribute not only new retail (more than 12,000 sq m in addition to the c. 12,000 sq m of Karstadt) and residential space (c. 6,200 sq m) to Esslingen, but also create additional attraction and – last but not least – bring new lifestyle to Esslingen. The last coordination processes with the administration of the City of Esslingen are just happening.
The project itself – in addition to the (soon modernized) Karstadt – consists of a modern retail gallery on three levels with a broad branch and tenant mix, such as a big food retailer, a drugstore, textile and accessories shops, a 600 sq m foodcourt and in addition to this 250 parking spaces and more than 60 residential units.
Already several contracts have been signed, e.g. with the market leading drugstore dm, the book store Osiander, a regionally based bakery, a hairdresser etc.; further contracts are queuing up, e.g. with a large food retailer and a big textile concept.
As the archeological works have nearly been finished construction will start in autumn 2017 with a planned finish of construction works in 2019.
Follow ACROSS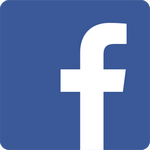 Share this article