April's event was the largest Marketplace event to date with over 100 exhibitors and 2,000 delegates in attendance.
It also saw the introduction of a high level of smart tech including iPads for CR subscribers' stands hosting our specially-developed WebApp to showcase their portfolios, and a giant touchscreen to access Completely Retail's property listings and market data throughout the day. The event also saw a marked increase in international interest with visiting multinational brands keen to connect with key players in the UK market.
September's event is set to deliver the same, busy and rewarding day for retailers, landlords and agents alike.
Distinct from any other European deal-making event, the exhibitor stands are all the same size, with identically-sized branding, creating uniformity and a level playing field for all. Other services such as Wi-Fi, phone chargers, refreshments and lunch are all provided at no extra charge, giving attendees a friction-free environment to help them concentrate on doing business.
More info: www.crmarketplace.com
Follow ACROSS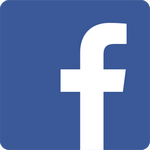 Share this article