The Nordics event in Stockholm on October 24, 2017 will bring together landlords, brokers, investors, developers, and retailers from across Europe to meet and do deals.
All stands are the same size, creating uniformity for all exhibitors, and everything else is provided free, including all Completely Retail Marketplace marketing material, stand branding, stand furniture, Wi-Fi, phone chargers, refreshments, lunch, and a drinks reception at the end of the day.
And to make sure attendees get the most out of the event, an online facility is also provided to help people contact other delegates and schedule meetings in advance.
MORE INFO: www.crmarketplace.com
Follow ACROSS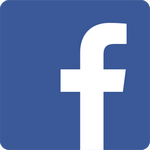 Share this article