Christmas is unthinkable without mulled wine, Christmas stollen, chocolate, tea, and other treats. It thus makes sense for Christmasworld to offer its professional buyers culinary delights in the Advent season.
"We think there is additional potential for sales here. The time seems ripe for the new Christmas Delights product range. After all, the combination of assortments in all forms of retail is more in demand than ever," said Eva Olbrich, Director of Christmasworld Messe Frankfurt Exhibition GmbH.
Customers love to shop conveniently in one place and be inspired several times. Against this backdrop, an area is being built in Galleria 1, which brings the Christmas market atmosphere to the fair. Christmas huts invite you to discover and try things.
"Our buyers can thus experience how they can make their culinary products enticing to customers as gifts or something to take home for their own needs," said Olbrich.
Special show by 2Dezign combines fresh flowers and seasonal decoration
The trade fair, which takes place from January 26 to 30, 2018, has another novelty in store: A new special show by 2Dezign, bringing together fresh flowers and seasonal decoration.
About the Dutch designers behind 2Dezign: They are known for creating experience worlds that inspire and attract customers. For the past eight years, Rudi Tuinman and Pascal Koeleman have designed a special show for Christmasworld. They are meant to encourage retailers to try something new, whether it be in shop window design, shop flooring, or large-area and exterior decoration.
"The more theater and surprises, the bigger the sales," promises Koeleman. After the special shows Merry Marriage, Happy, Window Wonderland, Newstalgia, The Ice Hotel, Design by modern nature, and Surprise Surprise, the designers present a more subdued scenario that is still full of contrasts. "The Loft" features a modern, urban Christmas backdrop with a touch of international glamour. Elegant black and cool white form the stage for the most festive color of all: red.
The new special show is a combination of fresh flowers and plants with the best of seasonal and festive decorations.
---
Seasonal decoration at its best
Christmasworld is the world's most important order date for the international and festive decoration industry.
It takes place in Frankfurt every year and presents the latest products and trends for all the year's festivities and delivers innovative concept ideas for the decoration of large and exterior areas for wholesale and retail, shopping centers, DIY stores, and the green industry. Most recently, it welcomed 1,061 exhibitors from 42 countries and over 43,200 visitors from 110 countries.
Christmasworld awaits with the whole range of festive decorations. A broad program of events, including a trend show, special shows, and lectures, provides a valuable and inspiring additional offer for daily business.
---
Follow ACROSS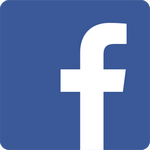 Share this article