Held annually in Frankfurt, it presents the latest products and trends for all festivities of the year and provides innovative concept ideas for decorating large-scale and outdoor areas for the wholesale and retail trades, shopping centres, DIY markets and the green sector.
The last event was attended by 1,061 exhibitors from 42 countries and over 43,200 visitors from 110 countries (including Floradecora).
Christmasworld is characterised by the complete spectrum of festive decorations while a wide-ranging complementary programme with Trend Show, special exhibitions, events and expert lectures is a valuable and informative source of supplementary inspiration for everyday business life in the sector. Next event: January 26 – 30, 2018.
In addition, the new 'Floradecora' offers immediately available fresh flowers, plants and flower arrangements for seasonal decoration as an additional line – at an ideal time at the beginning of the year, right at the heart of the strongest sales market for flowers in Europe.
The innovative trade-fair concept spotlights fresh goods, enables visitors to make a direct comparison and leads to an intuitive product selection. At the first edition of Floradecora in 2017, 67 exhibitors reached over 10,700 trade buyers from the three concurrent trade fairs, Christmasworld, Paperworld and Creativeworld.
FIND OUT MORE: Follow ACROSS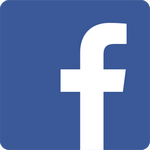 Share this article