Shoptalk Europe speakers make for the best speaker lineup of any retail and ecommerce event in Europe.
The speaker lineup includes large retailers and brands with more than $570 billion in combined annual sales, disruptive startups that have collectively raised more than $2.5 billion in funding, and prolific venture investors with more than $15 billion in capital.
Shoptalk Europe will take place on October 9-11, 2017 in Copenhagen, and is on track to gather more than 2,000 attendees.
Shoptalk Europe's unprecedented agenda focuses on the evolution of how consumers discover, shop and buy in an age of digital transformation, and covers the trends, technologies and business models disrupting retail and ecommerce . The agenda is available here: shoptalkeurope.com/agenda .
The Shoptalk Europe agenda resets the industry conversation and includes an amazing speaker list of which 75% are C-level and 70 are CEOs.
Shoptalk Europe speakers span more than 20 countries in Europe, North and South America, and Asia, and include:
Hudson's Bay Company CEO, Jerry Storch
HelloFresh Founder & CEO, Dominik Richter
Dollar Shave Club Founder & CEO, Michael Dubin
MatchesFashion.com CEO, Ulric Jerome
Westfield Co-CEO, Steven Lowy
A complete list of confirmed speakers can be found at shoptalkeurope.com/speakers as
well as in the agenda.
"By changing the conversation and building a new community focused on innovation, Shoptalk Europe presents a unique, large-scale opportunity for the retail and ecommerce ecosystem to learn, collaborate and drive the future of commerce in Europe," said Shoptalk Europe Founder and Chairman Anil D. Aggarwal, who previously founded Money20/20 Europe, the largest Fintech event in Europe, as well as its U.S. counterpart, Money20/20, the largest Fintech event globally .
Shoptalk Europe follows the U.S. launch of Shoptalk which instantly became the most important American retail and ecommerce event, recently completing its second year selling out at more than 5,500 attendees and tracking for more than 7,500 in 2018 with its third event.
MORE INFO:  www.shoptalkeurope.com
Follow ACROSS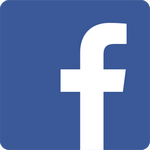 Share this article