CBRE has recently strengthened the real estate market in Moravia where it has opened a brick-and-mortar office in Brno Business Park, which is located in Londýnské náměstí in Brno. The local division has the task of covering all transactions in various real estate sectors on the Moravian market.
Richard Curran, Managing Director at CBRE commented: "Moravia is a strategic market within the Czech Republic, and we are proud to be the first global real estate consultancy to open a branch in Brno, with a focus on the Office, Retail and Industrial sectors. The Brno Business Park building was chosen for the offices of the new Moravian branch and will also manage this property for our client Immofinanz."
Overall, Moravia, and more specifically the South Moravian Region, the Zlín Region, the Olomouc Region and the Moravian-Silesian Region, has 1,566,300 sq m of industrial real estate, which accounts for 23% of the total offer in the Czech Republic, similar to other regions.
In Moravia there is also 733,000 sq m of retail space, which represents 31% of the total market.
Follow ACROSS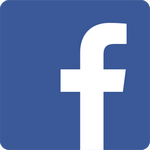 Share this article