Over 500 sq m and across three floors, Blue Tomato offers everything which the hearts of young, sporty and fashion-conscious customers desire.
With their headquarters in Austria's Schladming, Blue Tomato is one of the world's biggest online retailers in the snowboard, freeski, touring, skate and surf industry, with more than 450.000 products. As well as the three shops in Switzerland, there are 16 shops in Germany and 13 in Austria.
"Our new shop offers everything for snowboarders, skaters, and surfers including trendy streetwear, shoes and accessories", says store manager Ramon Osti, who is looking forward to the opening in Bern.
During the opening, there will be special offers, raffles as well as free drinks and snacks. Aemka and DJ Jermaine will ensure great music at the turntables in the shop. On Saturday everyone is heartily invited to finish off the opening weekend at the shop until 5 pm. After that everyone will head to the after party at Bierhübeli Bern, starting at 10 pm.
Shop employees are from the "scene"
"We have an extremely large range which we make more and more accessible to our customers through our stores", Ramon Osti explains. "We want to create an exceptional and comfortable shopping experience for our target group. We achieve this through to a very large selection of products, comfortable interior of our shops with cool designs and a love for detail, as well as motivated employees. All employees come from skateboarding or snowboarding backgrounds and provide excellent specialist knowledge."
Ride on the wave of expansion – online and in store
Blue Tomato was founded by former European Snowboard Champion Gerfried Schuller. Shortly after the start of the shop in 1988, the Styrian focused on the internet for his retail distribution. Today the global online shop is available in 14 languages and 90.000 daily visitors are registered on the website –tendency increasing, as customers order from countries all over the world.
After the long lasting expansion of their online presence, the Blue Tomato has been riding on the wave of expansion with their physical shops as well. Thus, many shops in various locations were opened in the last few years such as in Vienna, Salzburg, Innsbruck, Munich, Stuttgart, Hamburg, Berlin and Lucerne. With the three shops in Switzerland, the boardsports company has a total of 32 shops in the D-A-CH-Region.
Omni-Channel-Retailer with exceptional service
Products can be ordered via the web shop, smartphone and tablet or via catalogue. A special service of the action sport retailer: Customers can optionally order their online purchase into one of the Blue Tomato Stores free of charge and collect them there. If an item does not fit, the order will be exchanged in the shop.
Follow ACROSS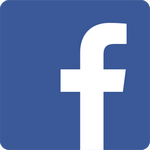 Share this article