Shopping Center Management Training Programme, Hungary
Reference: 13051
Country: Hungary
Duration: Permanent
Sector: Shopping Centre & Venue Management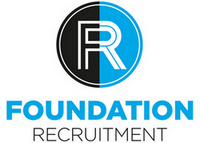 Calling all Hungarian Retail or Shopping Centre professionals!
Are you a Retail professional looking for your next move? Have you ever considered becoming a Shopping Centre Manager?
No matter your level of experience, if you are familiar with the industry, flexible on location and open to considering other opportunities, this is the one!
---
Location:
You will be based in Hungary, however, there will be an initial training period in Germany.
Core Duties:
You will undergo a training period in different centres before you work as Shopping Centre Manager for an international landlord with many shopping centres in Europe and the Middle East.
You will be responsible for the successful commercial management of the centre with a constant regard for asset value, driving footfall and increasing revenue.
You will be an ambassador for the centre and play a leading role in the development of marketing, PR and events to promote the centre.
Skills & Experience:
No previous shopping centre management experience is required for this position but you should have a background in retail, marketing or real estate.
You are a team leader, creative and commercial in your thinking.
You must be flexible to relocate.
You speak Hungarian and English fluently, German is a plus.
---
This business is a leading operator within the retail real estate market and boasts an enviable portfolio of shopping centres across Europe.
This is an unmissable opportunity to join the shopping centre management industry and kick start your career within this sector.
The Company is also committed to a positive work/ life balance for all employees and offers comfortable accommodation while doing the Training Programme.