Senior Leasing Manager, Netherlands
Reference: 13176
Country: Netherlands
Duration: Permanent
Salary: £100.000+
Sector: Shopping Centre & Venue Management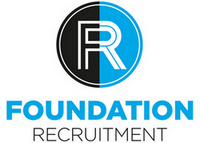 Senior Leasing Manager opportunity with an international owner and operator of shopping centers.
You will be responsible for the commercialization of their prestigious shopping centers in the Netherlands.
Our client is a very well recognized company with a great reputation in Europe.
---
Core Duties:
Managing the process of commercialization of their most frequented shopping centers in the Netherlands.
Searching for new opportunities for the development of the company.
Development of a marketing strategy and commercialization, preparation of annual budgets, estimation of profitability, preparation of plans for tenants.
Identification and acquisition of new potential national and international tenants.
Individual offer preparation as well as management of contract negotiations up to the successful conclusion of the rental agreement.
Establishment and expansion of a resilient network of retailers, investors, developers and other real estate partners.
Requirements:
Several years of experience in running the process of commercialization of shopping centers or working retail side.
Focus on building long-term business relationships with tenants and achieving business goals.
Very good knowledge of the commercial real estate market.
Negotiation skills at a high level and very good knowledge of business and legal aspects of renting.
Benefits:
Working in an international organisation with a recognized position on the international real estate market.
Attractive employment conditions.
Possibility of rapid professional development.
---