Deputy Shopping Center Manager, Germany
Reference: 13039
Country: Germany
Duration: Permanent
Sector: Shopping Centre & Venue Management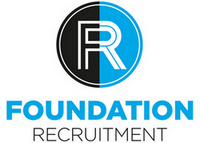 Calling all German Hospitality professionals – This is your chance to join a leading international and fast growing shopping center company!
Are you a hospitality professional looking for your next career move?
Have you ever considered becoming a Shopping Center Manager?
If you are flexible to relocate to Germany and open to considering an opportunity in a new industry, this is the one! We are currently representing the biggest Commercial Real Estate Company in Europe to recruit a Deputy Center Manager position based in Germany (location to be confirmed).
For an initial period of time, you will work as a Deputy Center Manager (6 to 12 months, depending on experience) gaining exceptional training allowing you to develop your career successfully and promptly in the industry. After this period, you will be the next Shopping Center Manager.
---
Core Duties:
As a Deputy Center Manager, you will be responsible for the daily management and operation of the center. You will work in close collaboration with the Shopping Center Manager to drive the commercial development of the center according to the business plan.
You will build and maintain effective relationships with the tenants, service providers, and key stakeholders within the local industry to build the reputation of the center.
You will be closely working with the Marketing team to increase footfall and create new customer experiences.
You will work directly with third-party agencies to deliver marketing, promotions, and events which drive footfall, dwell time and spend.
You will build close relationships with local authorities and other stakeholders.
Skills required:
You are a German national, flexible to relocate across Germany
You have proven experience in hospitality (2-9 years in the hotel or service sector).
You have completed a Hotel Study Course focusing on sales/marketing.
You have strong financial experience and exposure to budget management.
You have strong people management skills and proven leadership skills.
You have strong written and verbal communication skills.
You have proven your ability to establish and maintain effective relationships with internal and external stakeholders.
You are fluent in English (further languages will be beneficial)
---
This is an unmissable opportunity to join the shopping center management industry and kick start your career within this sector.