Asset Manager, Frankfurt, Germany
Reference: 13132
Location: Hesse
Country: Germany
Duration: Permanent
Sector: Shopping Centre & Venue Management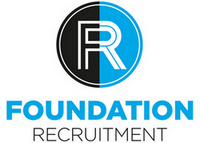 Foundation Recruitment is collaborating with a  major International Investment and Asset Management group to find a talented, passionate and ambitious Asset Manager to join their team in Frankfurt.
This person will have the opportunity to join a dynamic, growing team within an organisation that is investing significantly in the German real estate market.
If you are searching for an Asset Management position which will allow you to take a leading hands-on role on a portfolio of major assets, this could be an ideal role.
---
Core Duties Include:
To pro-actively support the growth of the Real Estate platform based in Frankfurt
Responsibility for managing existing assets, maintaining the performance of assets and developing & implementing creative business plans/strategies
Manage any development works performed on assets ranging from speculative development to major refurbishment
Lead negotiations with tenants and prospects
Skills & Experience Required
Previous experience working in asset management directly for a real estate investor
Strong degree level education
Fluent German and English language skills
---