In 2014 Magdus began organizing the major European outlet industry conference in Paris, where leading professionals, primarily from across Europe, meet to establish new contacts, exchange best practices, and debate the latest trends in this dynamic global market.
The upcoming 9th event will be held in the heart of Paris on March 21, 2018. The focus of the conference will be: "How to increase the attractivity of outlet centres?"
For the first time, the organizers are pleased to welcome Chris Igwe International as an official partner of the event.
The conference will attract a variety of European outlet and retail real estate players including developers, investors, retailers, service providers, and local authorities.
In line with previous years, more than 200 delegates from over 15 countries are expected to attend. Approximately 30 % of the delegates are retailers.
More info: www.magdus2018.com
Follow ACROSS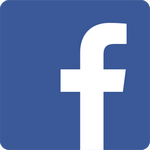 Share this article