It's about developers', operators', brokers', investors' and decision makers' decision-making parameters and market assessments about the retail sector. More than 200 participants will discuss the future of the big-box market.
The focus areas include:
Big-box real estate 2017 — the market, the trends, the topics
From core to high risk — When does the asset class still offer returns?
Buy it, fix it, sell it — Does the old triad still hold?
Planning tomorrow's city — What can municipalities do and what does good cooperation look like?
Retail technology — What are the requirements for a property?
Find out more: www.conferencegroup.de
Follow ACROSS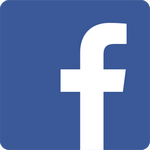 Share this article