The MAPIC Awards jury is comprised of 16 influential personalities from the sector:
Alain BOUTIGNY, Editor in Chief, Sites Commerciaux (France)
Thomas DEVONSHIRE-GRIFFIN, Managing Director, Russia and CIS, JLL (Russia)
Edoardo FAVRO, CEO, Gallerie Commerciali Italia (Italy)
Barry SPENCER HUGHES, Design Director, HOK (UK)
Javier HORTELANO, Managing Partner, Catella Asset Management Iberia AECC (Spain)
Laurence KARSENTI, Head of European Leasing, Thor Equities (USA)
Frédéric LALOUM, General Manager Leasing & Member of the Executive Board, Altarea Commerce (France)
Mayté LEGEAY, Country Head Neinver France & Business Development Director, Neinver (France)
B.S. NAGESH, Founder of TRRAIN & Chairman of RAI, TRRAIN (India)
Enis ONCUOGLU, Chairman-Architect, ONCUOGLU + ACP Architect (Turkey)
John SCOTT, Director of International Business Development, Debenhams (UK)
John STRACHAN, Chairman, Intu Properties (UK)
Klaus STRIEBICH, Managing Director Leasing, ECE Project management (Germany)
Justin TAYLOR, Head of EMEA Retail, Cushman & Wakefield LLP (UK)
Fabrizio VALENTE, CEO and Founder, Kiki Lab –Ebeltoft Group (Italy)
Franck VERSCHELLE, CEO, Advantail (France)
Please click here to discover the finalists of the MAPIC Awards 2017 from the 14 categories.
The winners will be revealed at the Gala dinner held on November 16, 2017.
The awards ceremony dinner will be followed by the MAPIC Awards party.
Follow ACROSS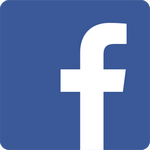 Share this article