During the past thirteen conferences, 1,000 speakers on more than 260 panels with more than 6,000 participants from more than 40 countries were achieved.
As always, the speakers in 2018 will include the most competent people from Croatia and abroad, who have made a name for themselves in this industry, based on their years of work and professional success.
This annual international conference on real estate development is a central annual meeting place for all who participate in commercial real estate projects, the commercial real estate market, but also in other industries that are related to real estate and construction in Croatia, the European Union, our region, and internationally.
Among the participants are owners, CEOs, board members, directors and senior managers of companies that of commercial real estate and commercial property development projects. Lawyers, architects, contractors, users of commercial real estate, consultants and many others are also participating in our conferences.
More info: www.filipovic-advisory.com
Follow ACROSS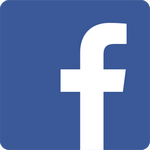 Share this article